News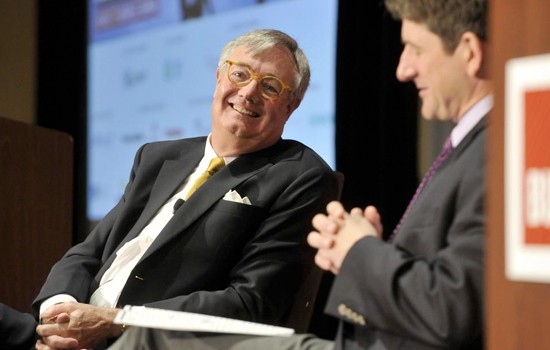 6th Annual Energy Inc Summit in Charlotte
Posted on: May 28, 2015
A crowd of more than 400 professionals in energy-related fields gathered uptown on Thursday, May 21, 2015 for the Charlotte Business Journal's sixth annual Energy Inc. Summit & Energy Leadership Awards, an all-day conference focusing on key issues faced by what is now a substantial hub for that sector in the Carolinas.
Key presenters included NC Secretary of Commerce John Skvarla (image), who exchanged a few words with Honorary Consul Chris Domeny about the North Carolina Consular Corps' engagement in economict recruitment efforts for the State.
Read the full article on the Energy Summit in the Charlotte Business Journal article.