Events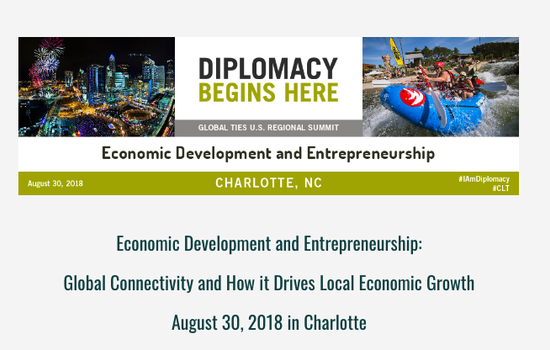 Diplomacy Begins Here Regional Summit
Posted on: August 10, 2018
Event date: August 30, 2018, 8 a.m.
The Honorary Consulate of Hungary is participating at the upcoming Diplomacy Begins Here Regional Summit hosted by the U.S. Department of State, Global Ties U.S., International House Charlotte, and The Palmetto Council on International Visitors.
The Summit will explore key factors driving growth of the regional economy and entrepreneurship scene, as well as the importance of public diplomacy and international exchanges in forging Charlotte's connection to the world
More information is available on the International House Charlotte website.