Events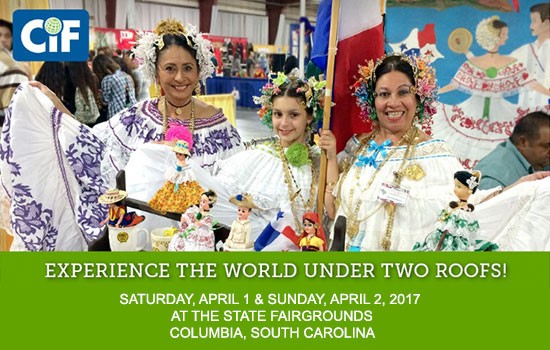 COLUMBIA INTERNATIONAL FESTIVAL 2017
Posted on: March 29, 2017
Event date: April 01, 2017, 10 a.m.
The Columbia International Festival showcases the music, culture, food and performing arts of the various cultures, nationalities, races and language groups represented in South Carolina. The event brings all of the area's international communities together to build better community / race relations between various ethnic / cultural / language groups and with the South Carolina community at large.
SATURDAY, APRIL 1 & SUNDAY, APRIL 2, 2017 AT THE STATE FAIRGROUNDS
Full information is at http://cifonline.org/

Many thanks to Timea Boross and Judit Trunkos for organizing the Hungarian booth.