News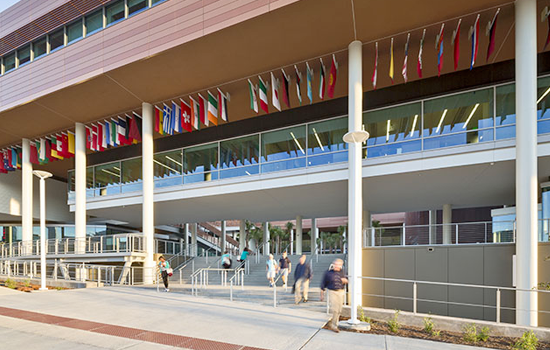 Inaugural South Carolina Consular Corps meeting
Posted on: April 24, 2016
The Center for International Business Education and Research (CIBER) at the Darla Moore School of Business, University of South Carolina, hosted a special meeting on April 11, 2016 with the South Carolina Consular Corps and South Carolina Secretary of Commerce Bobby Hitt.
The meeting included key South Carolina officials, country representatives and other select senior officials focused on commerce in South Carolina to discuss opportunities and ways to further the state's economic growth.
Peter Brews, dean of the Darla Moore School of Business, Columbia Mayor Stephen Benjamin, and several DMSB faculty members welcomed the Consular Corps members before a special working session in which the Consular Corps discussed its state of affairs and its mission. The Honorary Consuls representing Germany, France, Estonia, Hungary, Czech Republic, Norway, Brazil, Austria, Denmark, Georgia, Slovakia, Nicaragua, Barbados, and Bulgaria were present at the meeting.
The special meeting was followed by a luncheon that included presentations by former dean of the Darla Moore School of Business and current professor Hildy Teegen ("Public, Private, For Profit and Not: Intersecting Interests and the Future of Global Business") and research economist Joey Von Nessen ("The 2016 South Carolina Economic Outlook").
After the luncheon, SC Secretary of Commerce Bobby Hitt led a special discussion about the state's competitiveness, opportunities and challenges, and future roadmap.
The event was concluded with a networking hour at the school's roof-top terrace overlooking the skyline of the City of Columbia.