News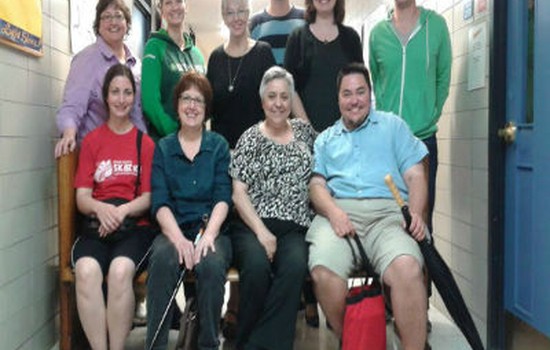 Adult Classes at Hungarian Language School in the Twin Cities
Posted on: June 27, 2014
The Hungarian Honorary Consul of Minnesota, Csilla Grauzer, visited the last lesson of the Hungarian Language School's adult class to congratulates the students attending the course.
"Eight to ten students come to the classes," says Éva Kish, Hungarian Language Teacher, "with different backgrounds and levels. Some of them speak a little Hungarian and would like to improve their knowledge. Some have Hungarian origins and they would like to have a connection to their families and our rich culture. Others are married to someone Hungarian and feel it important to learn the language to help preserve it with their children, and some are interested in learning a unique language like Hungarian."
Honorary Consul Csilla Grauzer thinks it is important to provide the opportunities for those who are interested to learn the Hungarian language. "It is a pleasure to see their enthousiasm! Especially because Hungarian is considered to be a really hard language to learn. We are proud to have such popular adult classes available alongside the children's course as well."