News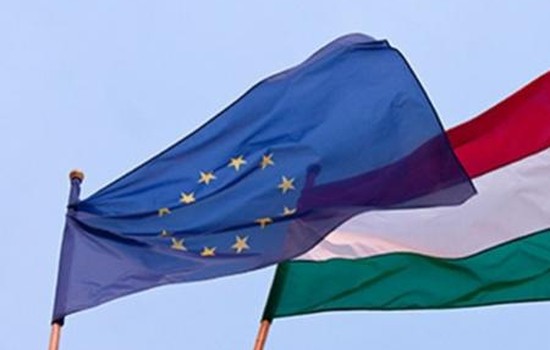 Information on the European Parliamentary elections
Posted on: May 01, 2014
Mr. János Áder, President of Hungary set the date of the European Parliamentary elections Sunday, May 25, 2014. In the US, however, the voting will be held on Saturday, May 24, 2014 for those who wish to vote in person at one of the foreign missions in the US. (please see the list of missions below) Since voting requires registration, please read the following guide to voting carefully.
Rules governing the vote:
Citizens of the European Union elect members of the European Parliament directly since 1979. From 2014 Hungary will be able to send 21 MEPs to the 751 member chamber based in Strassbourg.
Only Hungarian citizens with a permanent address in Hungary can vote in the Hungarian elections for the European Parliament elections because of the relevant EU regulations. So contrary to national parliamentary elections Hungarian citizens who do not posess a permanent Hungarian address can not vote on Hungarian party lists. Those who have a permanent address in another EU member state may vote on the EP lists of that member state. Voters with a permanent address in Hungary may not vote by post, only in person in one of the following Hungarian foreign missions:Embassy in Washington, D.C., Consulate General in New York and Los Angeles. For this voters must inform the Hungarian elections office with jurisdiction over their Hungarian address and have themselves registered on the voter registry of the foreign mission of their choice. This can be done in person, by mail or electronically at www.valasztas.hu . The deadline for the registry is May 17, 2014.
In person voting at the Hungarian missions in the U.S. takes place on Saturday, May 24, 2014 between 6 AM and 7 PM local time.
Please note, all voters must show a VALID HUNGARIAN ID when they go to the polls. Acceptable forms of ID are a valid Hungarian photo ID card (személyazonosító igazolvány), a valid Hungarian passport or a valid Hungarian Driver's Licence. No other documents (US passport, US Driver's License, Hungarian citizenship certificate, expired Hungarian passport, etc.) are acceptable for identity verification when voting in person!
In case you have any questions, please do not hesitate to contact one of the following Hungarian diplomatic representations:
Embassy of Hungary in Washington DC, 3910 Shoemaker St. NW, Washington DC 200081
Phone: 202 362-6730, e-mail: informacio.was@mfa.gov.hu
Consulate General of Hungary in New York, 223 East 52nd Street, New York, NY 10022
Phone: 212 752-0661, e-mail: titkarsag.nyf@mfa.gov.hu
Consulate General of Hungary in Los Angeles, 11766 Wilshire Blvd, Suite 410, Los Angeles, CA 90025
Phone: 310 473-9344, e-mail: mission.los@mfa.gov.hu
----------------------------------------
Tájékoztató az európai parlamenti választásokról
Áder János köztársasági elnök 2014. május 25-e vasárnapra írta ki az Európai Parlament magyarországi képviselőinek választását Magyarországon. Az USA-ban azonban a 2014. az áprilisi országgyűlési választásokhoz hasonlóan egy nappal korábban, 2014. május 24-én, szombaton kerül sor a választásokra azok számára, akik valamelyik amerikai külképviseleten szándékoznak szavazni (a külképviseletek elérhetőségét lásd alább). Mivel a külképviseleti szavazáson való részvétel ezúttal is regisztrációhoz kötött, kérjük, figyelmesen olvassa el a következő útmutatót:
A választás szabályai:
Az Európai Unió tagállamainak polgárai 1979 óta közvetlenül választják meg az Európai Parlament tagjait. 2014-től Magyarország 21 képviselőt küldhet a 751 tagú brüsszeli törvényhozásba.
Az EP tagjainak magyarországi választásán az ide vonatkozó uniós jogszabályok miatt csak az a magyar állampolgár vehet részt, akinek Magyarországon lakóhelye van. Ezért az országgyűlési választással ellentétben nem voksolhatnak a magyarországi pártlistákra azok a határon túl élő magyar állampolgárok, akik nem rendelkeznek magyarországi lakcímmel. Akiknek azonban közülük más uniós tagállamban van a lakhelyük, az ottani EP-listákra voksolhatnak. A magyarországi állandó lakcímmel rendelkezők levélben nem, csak személyesen, a következő amerikai magyar külképviseletek valamelyikén adhatják le szavazatukat: washingtoni nagykövetség, New York-i és Los Angeles-i főkonzulátus. Ehhez a lakóhelyük szerinti választási irodánál fel kell vetetniük magukat a szavazásra kiválasztott magyar külképviselet választói névjegyzékébe. Ez történhet személyesen, levélben, vagy elektronikusan az alábbi címen: www.valasztas.hu .A választópolgárok az EP választásokra2014. május 17-ig kérhetik külképviseleti névjegyzékbe vételüket.
Az USA-ban lévő magyar külképviseleteken a személyes szavazás 2014. május 24-én, szombaton, helyi idő szerint reggel 6 és este 7 óra között történik.
Felhívjuk a figyelmet, hogy a személyesen szavazóknak a szavazás előtt be kell mutatniuk ÉRVÉNYES magyar személyazonosító igazolványukat, vagy ÉRVÉNYES magyar útlevelüket, vagy ÉRVÉNYES magyar jogosítványukat. Semmilyen egyéb dokumentum (USA útlevél, amerikai jogosítvány, magyar állampolgársági bizonyítvány, lejárt magyar útlevél, stb.) nem fogadható el a személyazonosság igazolására a s szavazáskor!
Bármilyen további kérdéssel kapcsolatban az alábbi magyar külképviseletetek szívesen állnak rendelkezésére:
Nagykövetség, Washington: 3910 Shoemaker St. NW, Washington DC 20008
Főkonzulátus, New York: 223 East 52nd St. New York, NY 10022
Főkonzulátus, Los Angeles: 11766 Wilshire Blvd, Suite 410, Los Angeles CA 90025