News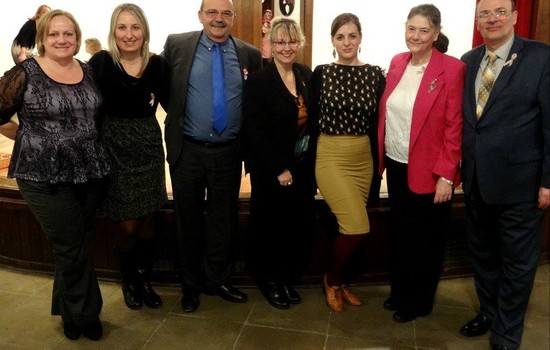 Commemoration of the 1848 Revolution and War of Independence in Minnesota
Posted on: May 12, 2016
The Minnesota Hungarians held their commemoration of the 1848 Revolution and War of Independence at their annual spring gala dinner on March 19, 2016 in St. Paul.

The evening was particularly memorable as honored guests were in attendance: Dr. Ferenc Szebényi, the Consul General of the re-opened Consulate of Hungary in Chicago and his associate, Pál Kabát, consular officer. A third colleague, Ádám Márkusfalvi-Tóth dr. unfortunately was unable to attend the event. The consular associates held very successful extramural consular days in Minneapolis. They executed a total of 25 cases arranged in the two days prior to the dinner. The nearest consular days in Minneapolis are planned for next year. In the meantime, any official procedures can be accomplished in the Chicago consular offices.
Surrounded by the next generation of young Hungarians, the commemoration began with a presentation of a verse by MISI school students, followed by a violin interlude. Finally, the events of the 1848 Revolution were presented by a cast of adults from the Minnesota Hungarian community. Csilla Grauzer, the president of the Minnesota Hungarians and Hungarian Honorary Consul, and Dr. Ferenc Szebényi held the keynote speeches. The Consul-General conveyed in his speech the letter of March 15 written by the Prime Minister of Hungary, which addressed Hungarians in the West. A wonderful dinner with Hungarian flavors followed, entertainment by the local Vidéki Hungarian folk dance group and an opportunity to visit and have nice conversations with all in attendance.