News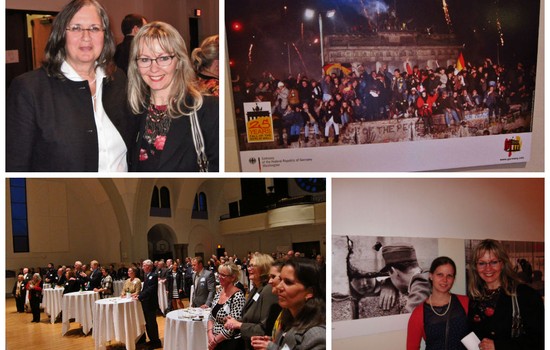 Day of German Unity (October 3, 2014)
Posted on: October 04, 2014
Csilla Grauzer attended an evening of celebration of the Day of the German Unity at the Twin Cities German Immersion Charter School in St.Paul.

October 3 - Day of German Unity
Germany's national holiday is more than remembering the wall, fences and armed guards that separated East from West during the Cold War, the Day of German Unity is a time to celebrate the peaceful unification and a time to renew the commitment to using freedom to help shape our world.

The East German regime started to falter in May 1989, when removal of Hungary's border fence opened a hole in the Iron Curtain. It caused an exodus of thousands of East Germans fleeing to West Germany and Austria via Hungary. The Peaceful Revolution, a series of protests by East Germans, led to the fall of the Berlin Wall and GDR's first free elections on 18 March 1990.