News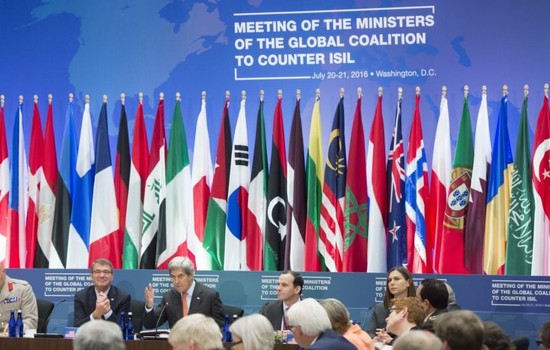 FM Szijjártó, Deputy Defense Minister Vargha Attend Counter-ISIL Summit in Washington, DC
Posted on: July 22, 2016
Foreign Minister Péter Szijjártó and Deputy Defense Minister Tamás Vargha, joined by the Foreign and Defense Ministers of over 50 countries, attended the Ministerial Meeting of the Global Coalition Countering ISIL on Thursday, July 21st in Washington, DC. The objective of the Global Coalition to Counter ISIL is to "degrade, and ultimately destroy" the terrorist organization named Islamic State. So far 66 countries have joined the US-led coalition against the terrorist organization.
Altogether 26 countries, including Hungary, currently contribute to the military efforts of the coalition on the ground in Syria and Iraq. Hungary deployed 100 to Northern Iraq in August of 2015 and remains steadfastly committed to international efforts aimed at resolving the Syrian Civil War in order to reduce the terrorist threat in Europe.
Hungary has also provided material support to the Peshmerga in Northern Iraq in their fight against ISIL, having sent approximately 250 tons of ammunition and providing provide treatment and rehabilitation for 20 wounded Peshmerga in the HDF Medical Centre.
At the Washington Summit, Deputy Minister of Defence Tamás Vargha announced that Hungary intends to increase its troop numbers in Iraq, which will approach the maximum personnel strength of 150 allowed by the Parliamentary mandate. "This is our national interest because the stabilization of Iraq and Syria would be a significant step forward in stemming the flow of illegal migration," Vargha explained.