Diplomatic Relations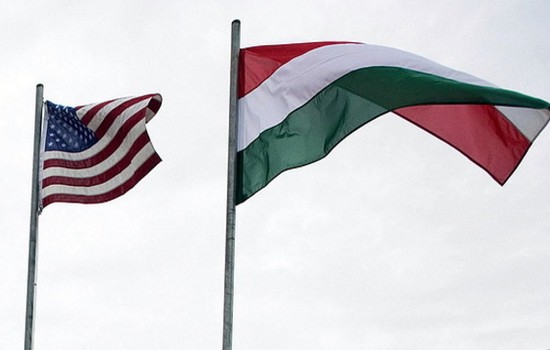 Start of diplomatic relations between Hungary and the United States
Diplomatic relations were formally established in 1922, although unofficial contacts have been present ever since the War of Independence. Colonel Commandant Michael Kováts, a Hungarian nobleman is regarded as the founder of the American Cavalry, and was one of the first heroes to lay down his life for American independence near Charleston, South Carolina. Friendly relations between the two nations were further enhanced through Lajos Kossuth's visit to the United States in 1851 – whose bust is one of the few foreign nationals present in the Capitol Rotunda. Kossuth was the second foreign national – after the Marquis de LaFayette – ever to be given the honor of speaking before a joint session of Congress.

Continued bilateral relationship

Since the beginning of the Hungarian democratic transition, the United States has provided much appreciated economic and political support to Hungary's efforts to establish democracy and a market economy. Hungary and the United States have been enjoying balanced and cordial relations ever since, a value-based partnership built upon our common respect for democracy, the rule of law, universal human rights and freedoms that in 1999 – through Hungary's NATO accession – culminated in the establishment of a formal alliance between our two nations.

The successful political and economic transformation of Hungary, cooperation through bilateral channels and within NATO, and the recognition of Hungarian cultural and scientific achievements (in no small part by outstanding Hungarian Americans like Edward Teller or John von Neumann) provide a good background for the dynamic development of our relations. Key areas of cooperation include democracy building and democratic transition in Eastern Europe and the Middle East, counter-terrorism, civil society and human rights, energy security and security policy.

To read more, please view the diplomatic relations section of the Hungarian Embassy in Washington DC.